Miku Max electric scooter road approved Motor BOSCH / 20Ah

Miku Max is an electric motorcycle developed by the Chinese electric vehicle manufacturer Sunra, which is the number one in China in the production of quality scooters for 11 years, selling their scooters in more than 70 countries, with a production capacity of 4 million electric scooters per year... It is specially designed to move around the city in a comfortable and sustainable way, its style will make it lose its mind.

The main feature of the MIKU MAX is visible in the seat, as it is mounted in the air. This does not affect the stability of the driver, as this design is specially designed to avoid destabilization while driving.

It is equipped with a Bosch electric motor (yes, manufactured by Bosch, maximum quality and power) located in the rear wheel which offers a maximum power of 1800 watts, this motor manufactured and developed by the world's leading manufacturer of electric motors, develops a higher force and power than other manufacturers' 2500W motors, thus achieving better efficiency and battery economy, reaching an acceleration from 0 to 45 km/h in only 9.8 seconds.

Bosch instant torque motor

To give you peace of mind at night, this electric vehicle is equipped with LED front lighting that offers an angle of vision almost double that of the international standard, which is set at 30º at 12 metres and 24º at 9 metres.

As it is a very light vehicle (only 70 kg), it can reach a maximum speed of 45 km/h. This is also the maximum speed allowed for a moped.

Its lithium battery has a capacity of 60 V 20 AH and offers a range of up to 60 km for a 70 kg passenger. It has a charging time of 4 hours and a useful life of 800 charging cycles, how to remove it to facilitate charging.

The Miku Max electric scooter is equipped with an efficient disc brake system and four-coupled shock absorbers so that the driver can ride comfortably on rough or bumpy terrain.

The instrumentation of this electric motorcycle is fully digital, and allows you to know the battery charge level, speed, kilometres travelled and time.


FOC Smart CPU
Accurate & stable control of motor
for different road conditions automatically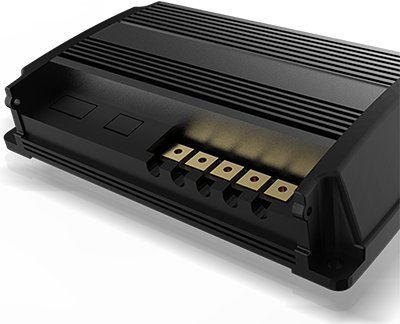 It also has a USB port for charging your mobile phone and other small devices.

Attention to detail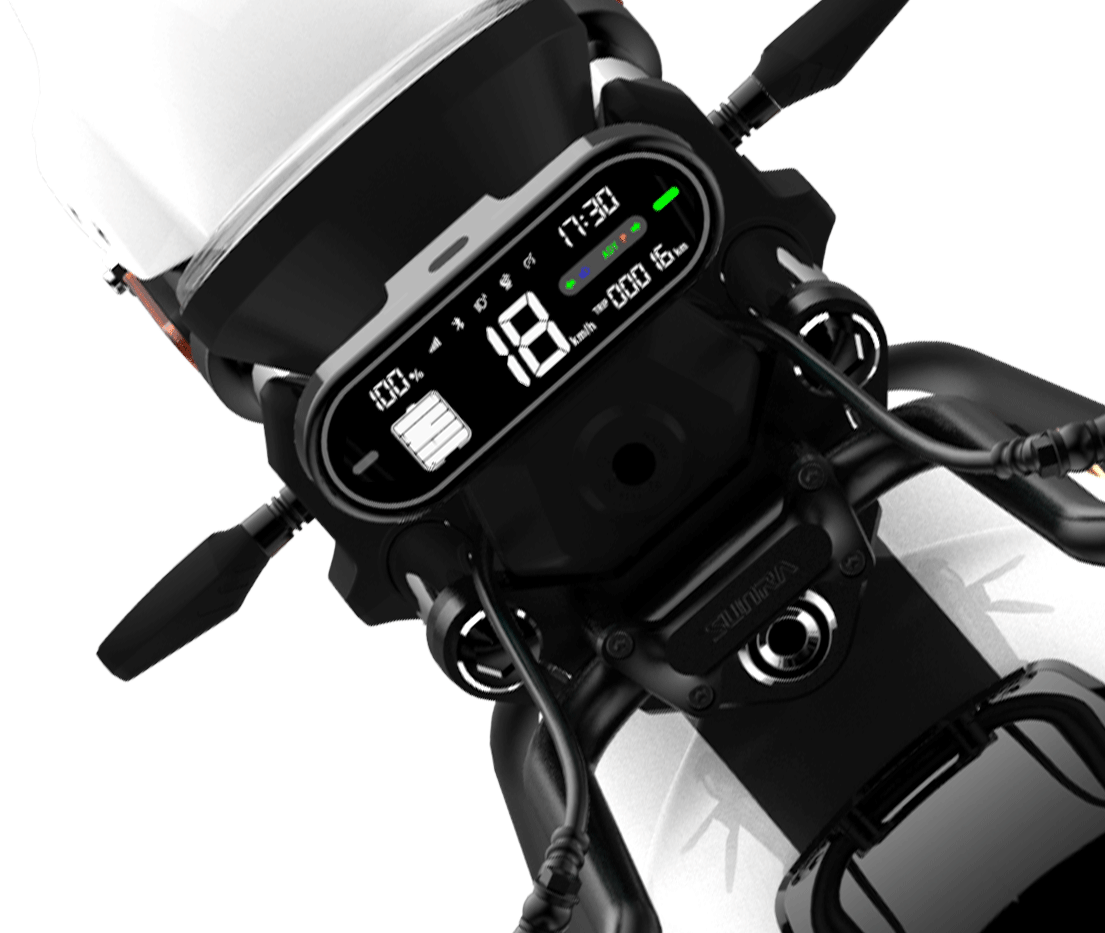 ****IMPORTANT: CAPA DIFFUSION distributes official products, approved for use on roads and certified by the Ministry of Industry. Capa Diffusion Gran Scooter is a Sunra partner in Spain, with a full warranty on the product, and spare parts. Unfortunately, there are parallel products on the market that CANNOT BE REGISTERED, with features not approved by the Ministry of Industry, and that do not have access to the official warranty or spare parts. Buy wisely.

To drive this vehicle, it is necessary to have an AM or B driving licence. It can be obtained from the age of 15 at the DGT.

*WARNING :

Before use, read the complete user manual, safety warnings, maintenance, inspection, battery use and keep the manual that comes with the product for future reference.


Specifications :
Product name : MIKU MAX
Maximum power: BOSCH 1800W motor (power equivalent to +2500W, from other manufacturers)
Torque motor: 110Nm
Motor voltage: 303
Controller: 12mosfets
Maximum speed: 45 (km/h)
Battery types: Lithium batteries (Cells: LG/Panassonic)
Battery capacity: 20AH OF 60V
Maximum range: 60 km / 1 person (70 kg)
Battery charging time: 4 hours
Battery life: 900 charging cycles
Climbing capacity: 21% (1 person, 70kg)
Counter type: Digital
Brakes (front/rear): Disc/disc
Shock absorber (front/rear): Hydraulic / hydraulic
Tire size: 3.0 10' tubeless tire
Max. load capacity 1 person (100Kg)
Frame type: Steel
Net weight: 70kg (without battery)
Battery weight: 9kg
Possibilities Cruise control + 1x USB charge + Alarm + Mounting in the inner trunk
Packaging dimensions: 117 x 58 x 169 cm

Electric moped 0 Emissions Approved by the General Directorate of Traffic and the Ministry of Industry. Legal traffic 100x100.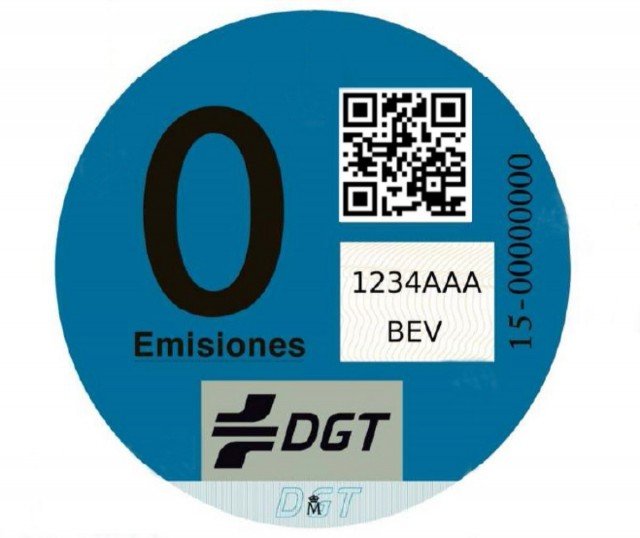 Guarantee

2 years on all components and parts of the product, including the battery. We have all types of spare parts, such as batteries, engines, covers, headlights and pilots, brakes, levers, electronics.